We say it all the time in these posts, but copier leases are not always the easiest things to understand. They can be complex, and furthermore, they can be boring to read. However, in order to get the most from a copier lease you are going to need to read your lease and ask a few questions. Taking the time early on could be the best way truly find value in your copier lease.
One thing we tell everyone to ask their copier leasing representative is to get a detailed breakdown of what your payments are. This should go beyond just your copier lease payment. One of the best ways to get value from your copier lease is to utilize all the services that you may not be aware that you are paying for.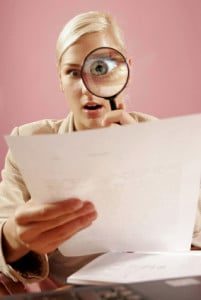 Maintenance services.

What can you expect from your maintenance team? Many times you may be allocated a certain number of inspections from your maintenance team or you may even be paying for a continued maintenance contract. Use this service to keep your machine working as it should.
Access to cheaper consumables.

Many leasing companies will work with you to help you get cheaper consumables when you get them through your company. This can be a great way to cut costs on the things that you use the most every month.
Support from managed print services providers.

Lots of leasing companies can help you get in contact with, or help you save money on managed print services. This is the best way to track and manage your monthly copier costs.
Cut costs on things like shipping.

Your leasing company may be willing to negotiate with you when starting a new lease. They may take the hit on charges on things like shipping if you are agreeing to begin a new lease with them. The only way to know is to ask.
Talk with your leasing representative to learn more about how to get the most from your copier lease. There could be a lot of hidden value that you are not taking advantage of if you don't ask the right questions.