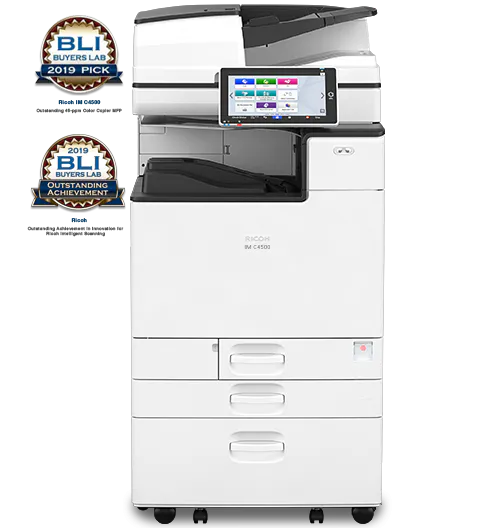 Is your business looking for a Ricoh copier or printer in Albuquerque? Our team has specialists who know and love the Ricoh product line and can help guide your company to the best unit for your company. We can help you get various Ricoh printers and copiers.
Here are some of the more popular Ricoh copiers we sell and lease today:
Letter / Legal:
M C251FW
IM C530FB
IM C300F
IM C400F
IM C400SRF
IM 550F
IM 600SRF
IM 350F
IM 430F
M C240FW
11 x 17 Ricoh Copiers
IM 9000 (B&W)
IM 8000 (B&W)
IM 7000 (B&W)
IM C2500 (Color)
SP 8400DN (B&W)
MP 3555 (B&W)
MP 6055 (B&W)
IM 2500 (B&W)
IM 6000 (B&W)
IM C8000 (Color)
IM C300F (Color)
IM C6500 (Color)
IM C400F (Color)
IM C3000 (Color)
IM C3500 (Color)
IM C4500 (Color)
IM C6000 (Color)
IM C6010 (Color)
There are many choices of Ricoh copiers, and it is important to get the copier that suits your needs the best. Our team of specialists will help to ensure that you are getting the right copier for your businesses needs. We will see if you need color or black and white and go over when these options make sense. Then we will look at the paper sizes you print. Finally, and perhaps most importantly, we will match the print volume to to most appropriate Ricoh copier for your company.
If you would like to chat more about leasing a Ricoh copier, we are here to help. Our Albuquerque based sales professionals can help guide your business to get a copier that will meet all your needs.
Give us a call or contact us to get started today!