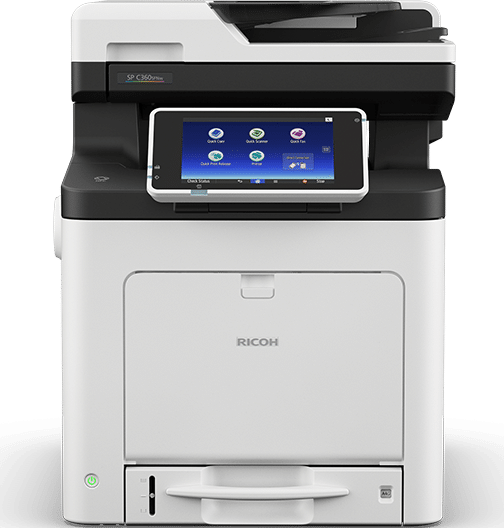 Is Your Tabloid Copier Setting Your Money on Fire?
Do you need that giant copier to complete your printing tasks? You may not realize it, but your tabloid printer could be costing you untold amounts of money because of the features you're not using.
What Are the Differences Between a Tabloid Copier and a Standard Copier?
There are a few differences between A3 & A4 Machines that are worth noting:
The tabloid A3 paper is 11" x 17". Since this paper is larger than the A4 variant, the costs per print increase as the copier uses more ink to cover the paper.
The standard A4 paper is 8.5" x 11" This paper size is by far the most common in use. Almost every modern copier in existence will print sheets in this size.
Some other things to look at when considering tabloid copiers are:
Less than 3% of printed pages are tabloid (11×17 or A3) sheets, but 24% of unit placements are tabloid (A3) capable.
For a multitude of reasons, you'll spend 40% more over three years if you buy an A3 copier.
An A3 copier takes up more space, uses more power, and (on average) goes slower than an A4 copier.
Copier companies keep pushing A3 copiers when the standard A4 copiers would do the job just fine. Why do this? Because selling A3 copiers makes a copier rep's commission checks much larger.
However, tabloid copiers are not without their legitimate uses.
The Two Reasons You Would Want a Tabloid Copier
The most obvious reason you would need a tabloid copier is if you required tabloid prints.
The other reason you would want a tabloid copier is that they're great for high-volume applications. Their engines are far more durable and can print far more pages than a standard A4 printer.
However, most companies don't print the volume needed to justify the inflated price of a tabloid copier purchase.
What Are the Price Differences Between an A3 and A4 Copier?
Let's look at the price differences between the tabloid copier and the standard A4 copier.
Example Numbers: A3 Tabloid Copier
Average monochrome costs: (40 ppm): $7,500
Average maintenance costs: $0.006/print
Average toner / other costs: $0.006/print
These are the prices for a typical 48 month contract for a tabloid printer:
$180/month for equipment
$120/month for supplies
TOTAL of $300/month all included ($0.03/print)
Example Numbers: A4 Copier – Letter/Legal
Average monochrome costs: (50 ppm): $4,500
Average maintenance costs: $0.006/print
Average toner / other costs: $0.007/print
Typical 48 month contract:
$108/month for equipment
$132/month for supplies
TOTAL of $240/month all included ($0.024/print)
When you look at the numbers in this example, You will save $2,880 by going with a standard A4 copier over the larger tabloid variant.
The extra rub is that you also print slower with the A3 copier.
Don't be fooled by aesthetics. Get the copier that's right for what your job requires.
An A4 copier may not "look like a real copier," but they work the same. Some companies have paid upwards of $50,000 extra because of the aesthetic differences between an A3 and A4 copier. If you genuinely don't need tabloid prints for your business or don't produce an obscene volume of prints daily, stick with a more cost-effective A4 copier.