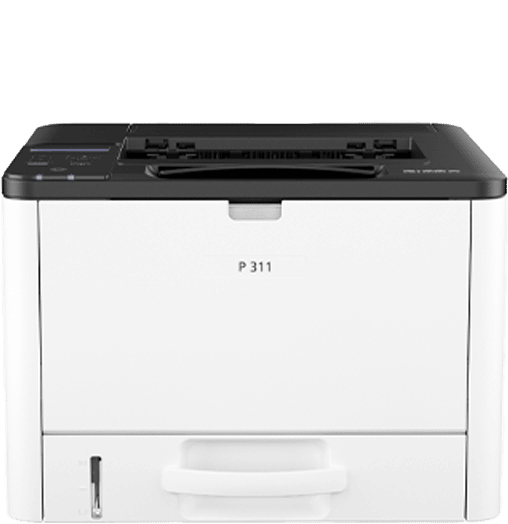 When thinking about the printing solution that is right for your office, consider how much you need to print hourly. If your needs call for black-and-white documents at 34 ppm, the Ricoh P311 laser printer should be kept in mind.
The Perfect Small Solution
The Ricoh P311 is nimble, compact, and can easily fit on a desk or small corner of the office. This printer enjoys positive sale and lease volumes among law firms, clinics, and other settings. Wherever fast printing of black and white documents is an important aspect of everyday operations, the Ricoh performs well.
The Ricoh P311 is highly suitable for:
Letters
Forms
Manuals
Scripts
Stationery
Memos
Notices
Small books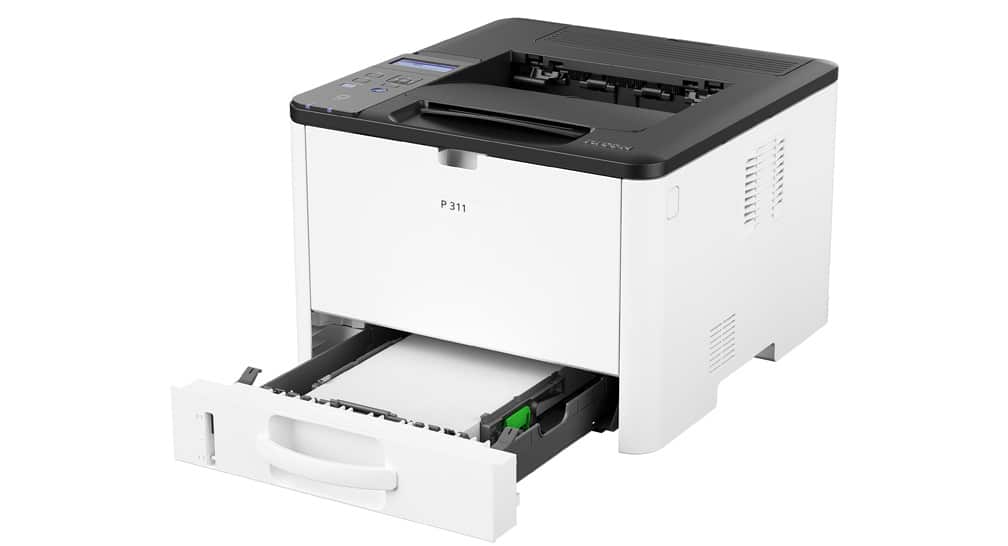 Capacity, Toner, and Resolution
The paper tray has a capacity to hold 550 pages, which means that constant reloading is not something you will have to worry about. It can be equipped with an all-in-one toner cartridge with a durability of 7,000 printed pages.
In terms of resolution, the Ricoh P311 can be configured to print with various levels of image and font quality. You can set them as high as 1200 x 1200 dpi, an ideal resolution for menus, signs, and even posters.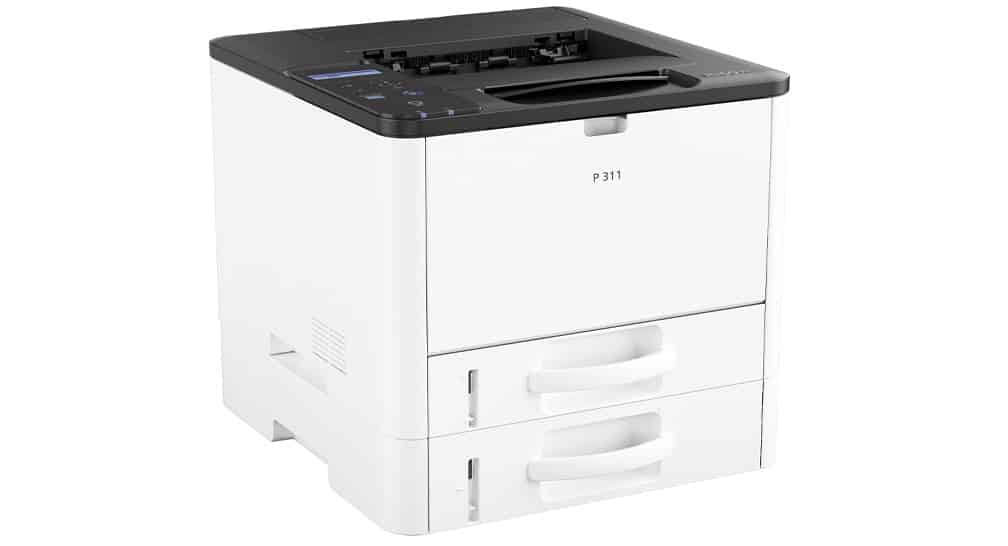 Simple Set Up And Ease Of Use
As expected from a Ricoh printer designed for a modern office, the P311 is simple to set up and operate. Everything from the controls, the paper, and toner cartridges can be accessed from the sole front-facing panel. The panel is equipped with a four-line LCD display, featuring an intuitive user interface. 
The print queue is managed by a 350 MHz controller, so you can send multiple print jobs simultaneously. The design means that you can confidently know they will all be handled in the correct order. On the highest output, the Ricoh P311 can print a 30-page office manual in less than a minute.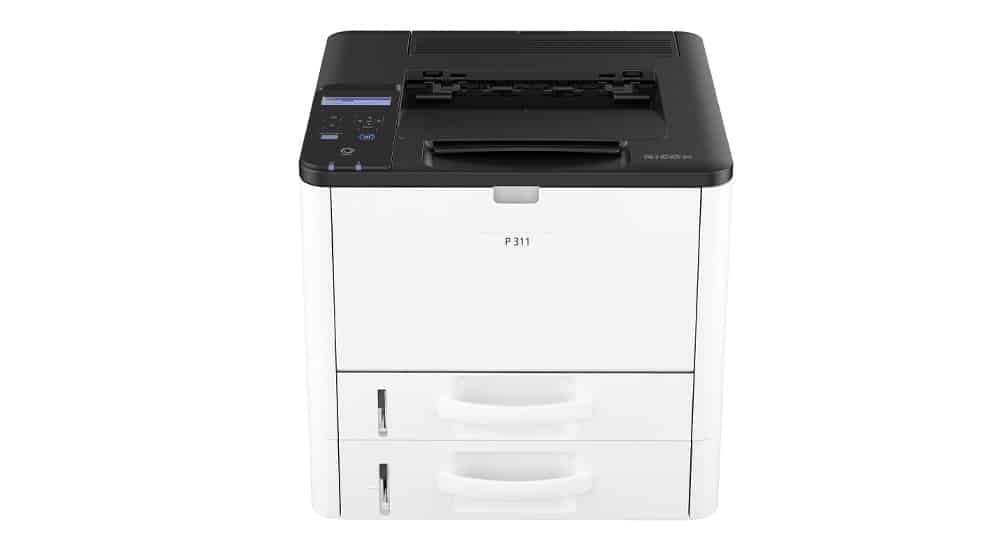 Configuration And Security
To make your P311 experience easier, the printer automatically detects and configures drivers in Windows, macOS, Linux, iOS, and Android systems. With the Ricoh connector app, you can set up contactless printing from Android devices equipped with Near Field Communications technology. AirPrint and other wireless protocols are also supported. As for handling of sensitive documents, you can configure the P311 to lock the output until it can be properly authenticated.
To learn more about this or other Ricoh copiers and printers in Albuquerque, contact Albuquerque Copier today!