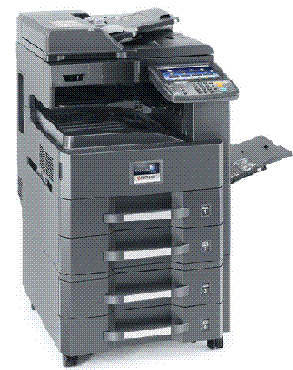 Are you looking to get a used copier in Albuquerque? We have an inventory of new and used copiers to help your business get what it needs to move forward. We find some people are looking to get a used copier for various reasons. Here are some of the common reasons we have seen.
I just want the quote to be as cheap as possible and I want used because I don't want to spend a lot on a copier.
This is probably the most common reason we hear. While it is generally true, used copiers are cheaper, on some of the new desktop models, you may be surprised to learn they can work out to be about the same cost as the used copier.
I believe in saving the environment. I want to stay green.
This is a cool and noble reason to get a used copier. We would only suggest if that is the reason, make sure the used copier you get has a solid service record and the organization servicing the copier is strong because that will matter a lot more than it does with the new copiers.
I use a copier for a specific application, and I know it works, so I would like to get that one again.
We have seen this, especially when it comes to more complex workflows like card stock or envelope printing. When you know something works, why rock the boat. We get that.
We would love to help you find a quality used copier here in Albuquerque. We have the inventory and the techs to support you and would love to earn your business.